Animation Shaastra is one of India's best and most experienced animation training & education providers. The Institute has trained more than 4,000 students. Since 1998, Animation Shaastra has focused on providing quality education in animation, VFX, gaming, web & graphics, broadcast, digital design & marketing, and multimedia. Animation Shaastra students have got good job placements with major Indian & international studios.
Boring office jobs are not the right choice for creative people. Companies are willing to pay a good salary to great designers/ animators/ artists. Which is why, working in animation or VFX or gaming or web designing can open exciting career paths for you, in India as well as around the world. In India alone, the animation, VFX industry will be worth 15000 crores by 2023. At the same time, the market outside India is much bigger Indian companies work on outsourced international animation projects as well.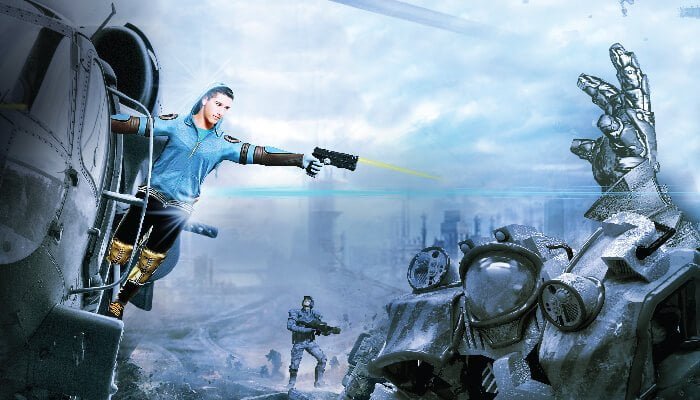 Advantages of Animation Shaastra
Industry Leader since 1998.
We complete our 25th anniversary in 2022.
Trained more than 4,000 Students.
Students are encouraged to take part in National and International Competitions.
Variety of career courses and short-term courses tailored to the needs of students and working professionals.
Job-Ready Student-Workshops and events are organized to encourage student-industry interaction and prepare students to be industry-ready.
Quality Faculty – Certified and Well-Trained faculty who teach the latest techniques in the animation industry using cutting-edge software.
Placement Activities – Job fairs, campus placement drives, etc. are conducted for students to get suitable job placements in the industry.
Best institute of animation, I get lots of Technics in graphic design and animation. Arean animation provide best placements
Best institute of animation in mp! It's faculty are very kind and supportive
One of the best institute of animation,very supportive and caring faculty.
It is one of the best institutes to learn animation. There is very nice environment, very friendly faculty and very important seminars.
I really like this institute. I get lot of knowledge , opportunities and goal. This is best institute for animation.
Phone : 098260 28845
Main Address : 1st Floor, Animation shaastra, Diamond Tower, AB Rd, near HDFC BANK, Pachunkar Colony, Ram Nagar, Dewas, Madhya Pradesh 455001
Head Office Address : C1-501 Punyodaya park society (tower) Adharwadi jail road wadeghar, Kalyan, Maharashtra, 421301, India
Email : vpulkit@yahoo.com
Cheques are subjects to realisation

Fee receipt must be produced when demand

Fee once paid are not refundable

All dispute are subject to Mumbai jurisdiction only.
© Copyright 2022  Animation Shaastra. All Rights Reserved Designed and maintained by Creative Kshetra